Video #1 provides an exterior walkthrough of the building, allowing the viewer to develop a spatial understanding of the house from the outside.

Video #2 brings the viewer on an interior walkthrough of the house, giving an idea of what the space will look/feel like once it is built.

The starting off point was a Sketchup model with the house fully modeled but unfurnished and without clearly defined materials.

Above was the initial draft of a walkthrough of the house.

Between previewing a two-dimensional material on a screen with no shading and how the material will look in reality, there can be a world of difference. By using rendering, materials could be selected based on how they would appear in real life. This led to some fundamental changes in the material palette of the home.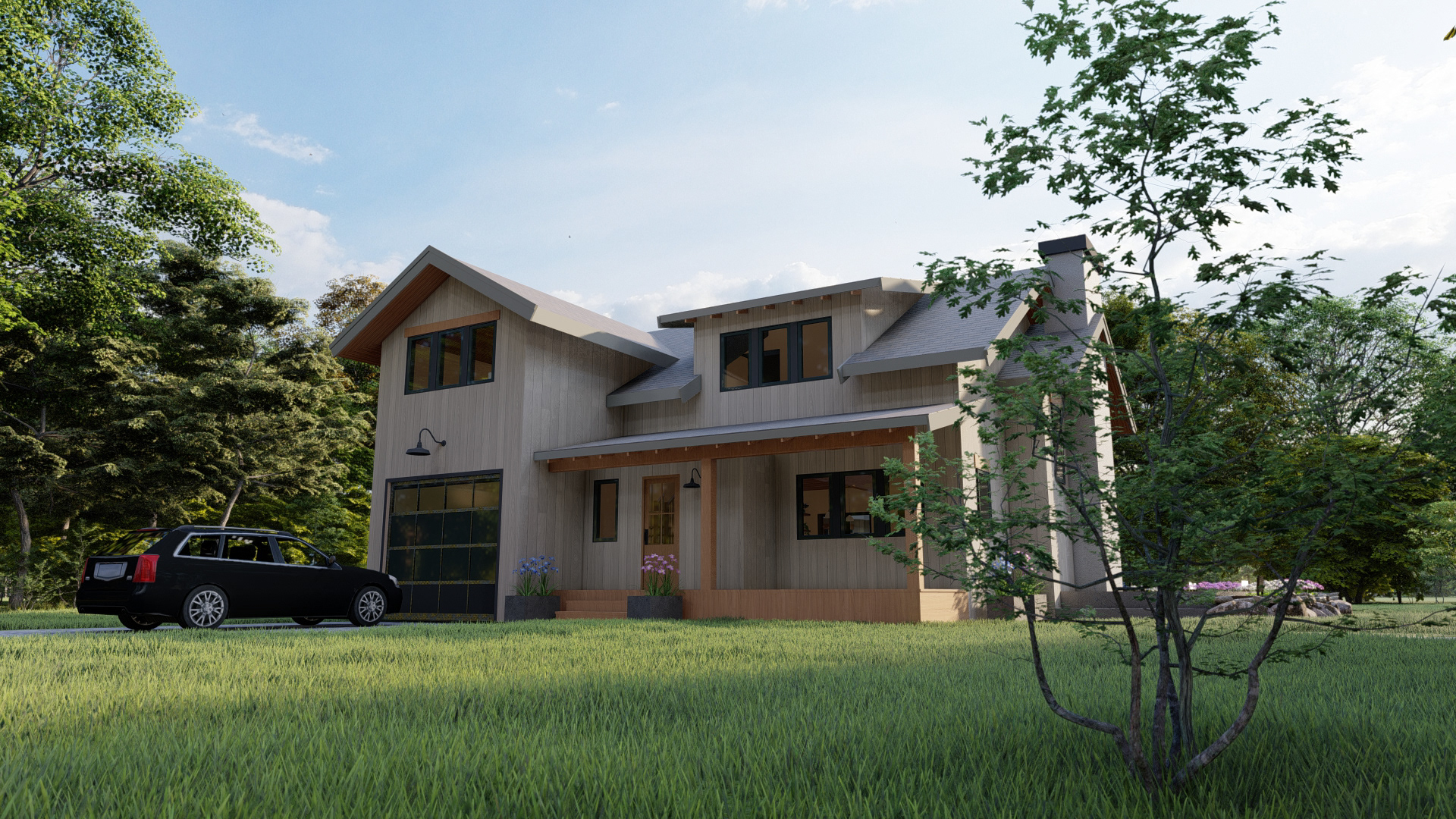 Being able to see the building within its' environment before it's built helps both designers and the clients understand how their home will interact with the surrounding area. It also allows the designer to be conscious of sunlight direction.

I created the animated intro for this project as well as any future video deliverables for Potts Design & Co. These add a quick bit of branding that adds professionalism and increases brand recognition.

The intro animates the logo in a way that mimics the design process: sketching, filling in details, and then finalizing. This was meant to mirror Potts' design process as a building designer.